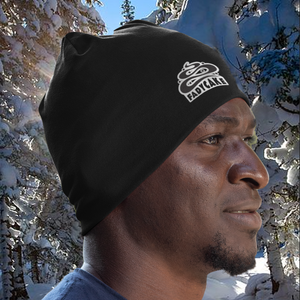 Introducing FADYCAKE, Winter Fat Bike Riding Products for All Cyclists
Well it sure has been busy around here. We're making all the orders now from our new production facility since the beginning of July 2021. No more middle man! Since then we have been able to add some jerseys, FBA t-shirts and some awesome custom fat biking accessories like helmet beanies and bike balls! Now that we're producing our own products, we have so much more control over the process from customer order to shipping. We can now finally throw in free stuff with orders like stickers and more! And, we're now shipping worldwide with everything as of August!
Towards the beginning of 2021, our printing partners started having trouble keeping inventory in-stock. Our orders kept getting delayed or we were forced to cancel orders. Most of our customers were understanding, but nonetheless, we were losing money. We began research and development of our Denver, CO production facility and now here we are, expanded after a major lull during the height of the Covid-19 pandemic. It's still effecting the world supply chain making things interesting for us, but at least we control the rest now.
Even with the daily load of orders being produced, we still found time to ride fat bikes and test out gear for our new brand FADYCAKE. Primarily winter accessories for fat biking and cycling in the cold and snow. It must have been funny to see people dressed in winter gear during the middle of the summer, but testing is a must! Sweated our butts off a few times in the blazing sun for sure. We settled on 3 products to add for winter including a micro-fleece helmet beanie, riding gloves with a pocket for hand warmers and the super fat handlebar mittens that drop today or tomorrow. There's nerd stuff that needs to be tested in the store before the handlebar mittens go live, but the gloves and beanie can be purchased now.
It's a lot of hard work running a new store, but it's rewarding to see FBA grow into something special. Now we just need to find time to get out and film some content for the YouTube channel. It takes several hours to film and then several more to edit the videos and get them uploaded. We keep going out and having fun riding fat bikes... but with out the camera gear. Sorry everyone it's been a bit since the last upload. However, people keep subscribing and our little channel about a sport that most people don't know exists, is almost at 600 subs as I type. And that's starting from nothing around the end of 2019. We didn't even have decent camera equipment back then.
In order to expand further and introduce more products and variations of existing products (like different apparel colors... I know that's what customers are asking for. Let us know at info@fatbikeasinine.com). We need investment. We are pretty much maxed out with what we can hold as far as inventory to produce our current products. Having that much money tied up into inventory stock leaves nothing to advertise and continue getting FBA in front of new customers with. That's why we're launching a kickstarter type of campaign soon to allow you all who've supported us thus far, to invest in the future of FBA and get some free products before they drop in the store. Your investment will allow us to research and develop more products. Plus, stock more variations. We're looking to start manufacturing our own fat bike model and other accessories to compete with the likes of the big guys (45nrth, Surly etc).
Thanks for reading. Look for regular blog uploads from Fat Bike Asinine. It is going to be fun. If there's anything you think would be good to discuss on this blog send an email to info@fatbikeasinine.com  Until Next Time… Go Fat Biking!
FBA Fat Biking Apparel and Accessories Store http://fatbikeasinine.com/
---