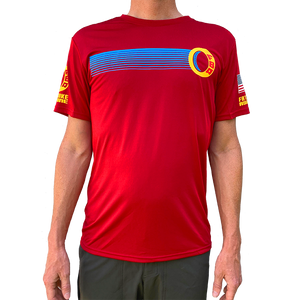 NEW FBA Production Facility in Denver, CO
It's been exciting around here lately! With our new FBA production facility now fully operational, we can begin adding new products to the store and designing new ones to meet the growing needs of the fat biking community.
New FBA Jerseys are now in stock! We just added some new jerseys to the FBA store. These are our first products produced in our new production facility located in Denver, CO. We have some new T-shirt designs coming in the next coming days!
Please stop by the store regularly over the next few weeks as we add more exciting products. We've been busy designing and testing potential products over the past few months and can't wait for everyone to see the goods!
Going forward we are now designing and producing almost all our products in our FBA production facility. This will allow us to better serve our fat biking customers. Thanks for all the support! You helped us make it through Covid-19 and now we are expanding the brand!
For now, with our new products, we are just shipping to the United States. International customers please reach out to info@fatbikeasinine.com and we can get you a shipping rate quote and help with making an order. Worldwide Shipping is constantly changing and it's hard to keep up. Thanks for your understanding.
Thanks for reading. Look for regular blog uploads from Fat Bike Asinine. It is going to be fun. If there's anything you think would be good to discuss on this blog send an email to info@fatbikeasinine.com  Until Next Time… Go Fat Biking!
FBA Fat Biking Apparel and Accessories Store http://fatbikeasinine.com/
---